One of the main reasons why organizations will implement Six Sigma is because it helps to streamline processes. Whenever a business streamlines processes, it can produce products and services in a fast, more efficient, and cost-effective manner.
Six Sigma is a principle where organizations can develop more using less. For instance, a business is shown how to sell or manufacture a certain product or service by utilizing fewer resources. And because of this, Six sigma process is considered highly effective.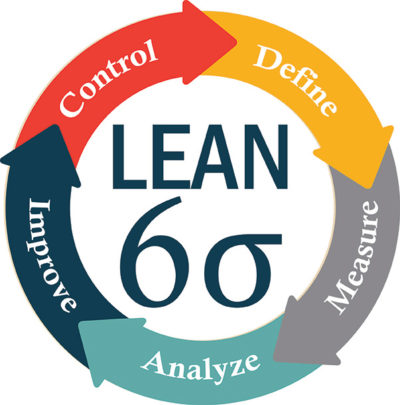 Decrease costs
Six Sigma can help an organization to decrease costs because processes are improved by removing defects or wastes. There are certain unnecessary processes that may be costing your organization some money. By getting rid of these processes through Six Sigma, you are likely to decrease production costs.
Improved efficiency
Six Sigma will also boost the efficiency in your organization by making sure customers receive satisfactory services or products. This will happen because the newly improved processes will have all the required resources to meet customer satisfaction demands and eventually grow your business.
Boost active participating of employees
Employees will become more effective once the Six Sigma principles are implemented in the organization. This is because they are actively involved in the improvement process and they are given the chance to engage more and become accountable. Participation by means of being trained as black belts, green belts, yellow belts, and champions allows the full organization to participate.
Six Sigma is effective because it involves identifying the problems of certain business processes and coming up with effective solutions that will eliminate those issues. A business can discover the kind of negative impact certain processes have on an organization and then put efforts to overcome them.